History
About Carne
Carne is a new Italian concept from WOW! Hospitality featuring an incredible menu from Chef Michael Dacquisto. The menu showcases some classic dishes from Pasta La Vista and Dacquisto's restaurants, in addition to new specialties such as Wagyu beef, AAA beef, and Bistecca Fiorentina.


Parking Available.
Our People
Meet the people behind Carne
Our staff are passionate and dedicated.
From front of house, to the back, our staff exist solely to deliver you and your guests the best possible dining experience. We pride ourselves in our staff and service.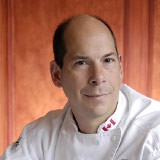 Michael Dacquisto
Executive Chef
Executive Chef Michael Dacquisto has been working with WOW! Hospitality for over 20 years and has headed up such operations as Pasta La Vista, Dacquistos, Food Evolution, Prairie's Edge, 529 Wellington, and now Carne Italian Chophouse. The menu at Carne is drawn from his experience in growing up in an Italian family in addition to his experience cooking food in Italy. Chef Dacquisto is passionate about this concept as it allows him to bring back some of the old favourites he is known for in Winnipeg, as well as the food that started his passion in the culinary arts.
Careers
We are not currently hiring, but all job postings will be listed here when they come up. Thank you for your interest in our restaurant!
View Careers